Plum Natural Nail and Skin Spa is committed to using the most effective, luxurious, and healthful products for all of our services.
We are focused on using natural and organic ingredients when possible, and avoid products that contain parabens, phthalates, or any petroleum-derived ingredients. All of our nail polishes are at least "3-free", which means they are free of toluene, formaldehyde, and dibutyl phthalate (DBP).
We have researched, tested, and smelled (and yes, even tasted a few of them! hey – they are all natural!) the following products, and proudly use them in our services:
Zoya
Zoya is a 10-free, vegan-friendly nail polish and has been voted the longest wearing natural nail polish by an independent panel in Women's Health Magazine. Zoya launches a new nail polish collection every season as well as limited edition releases throughout the year. Zoya makes sure your fingertips are always one step ahead of fashion! As the first to remove toxic ingredients such as toluene, camphor, formaldehyde, formaldehyde resin and DBP (dibutyl phthalate) from its formulations, Zoya manufacturer Art of Beauty maintains its focus on the health and well being of salons, spas and consumers.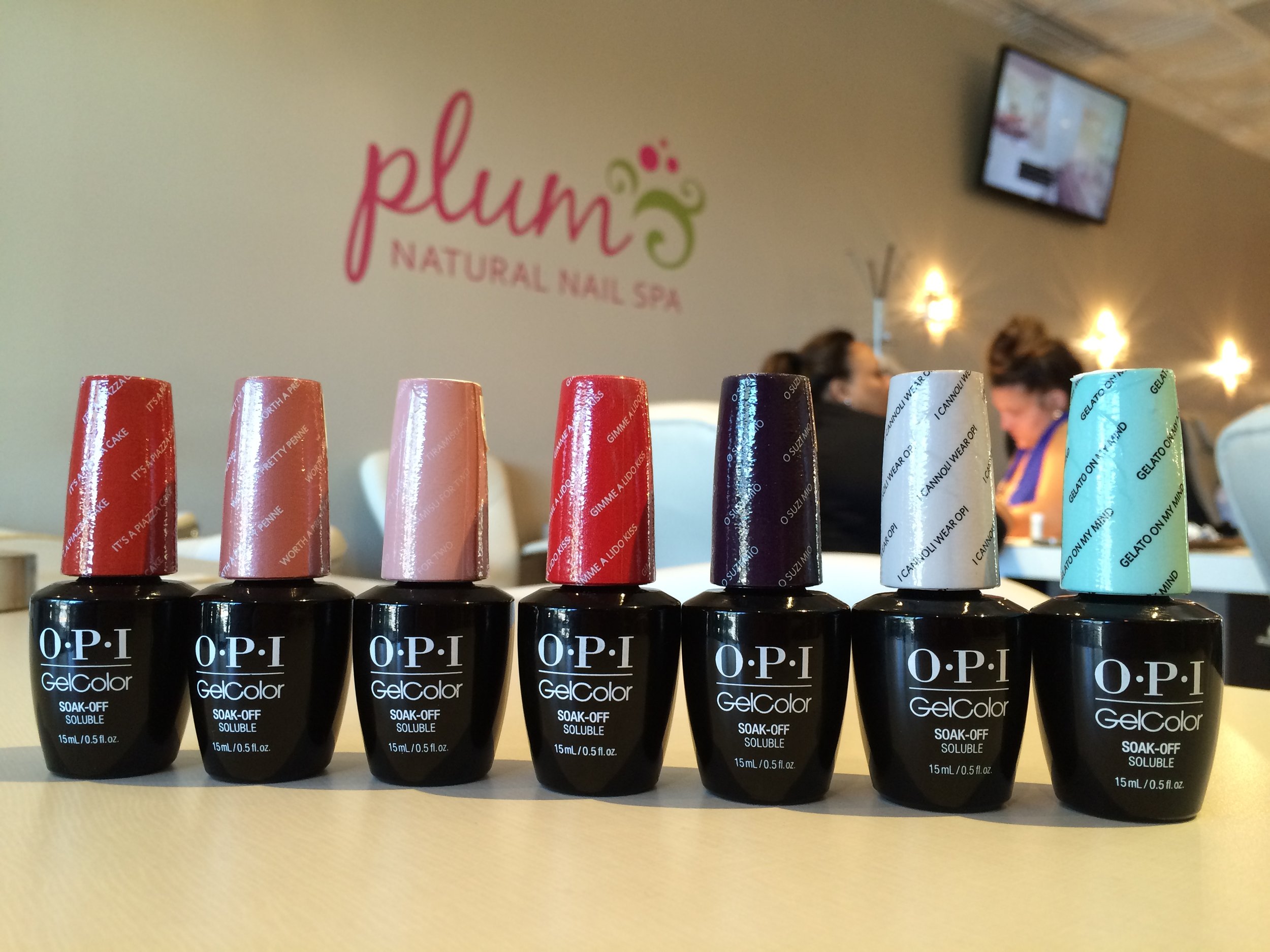 OPI
Known as much for their catchy names as colors, OPI Nail Lacquer sets the bar for performance and fashion with over 200 trendsetting shades and is proud to help lead the industry to newer, and greener, formulations. OPI has created exclusive lacquers shades for the Lung Cancer Foundation of America, the American Heart Association and the American Red Cross. Since 2006, OPI has supported the breast cancer awareness organization Susan G. Komen for the Cure, with its exclusive shade series, Pink of Hearts.
Rhonda Allison Cosmeceuticals
Savvy consumers are rapidly recognizing the benefits of light, superficial skin peels, pure oxygen, antioxidants and rejuvenating skin care. Now it is possible to soften age lines, smooth coarse skin, minimize and refine enlarged pores, treat impure, toxic and acne skin, reduce pigmentation, and maintain a healthy skin.
Not just another mainstream cosmeceutical line, Rhonda Allison made a choice in order to bring more active formulas to the market requiring professional guidance in its use and application of the RA Systems. Rhonda uses only pure, fresh, natural, quality-driven ingredients that deliver results! No dyes, artificial coloring, or artificial fragrances – essential oils and the scent of the plant extracts are the aroma of the product. All preservatives are essential oils, plant derived, or safe FDA approved ingredients.
Hylunia
Plum uses the safe, natural, and vegan skincare line Hylunia for all of our skin care treatments. Hylunia's products use 12 patented amino complexes, peptides and plant extracts known for their rejuvenation qualities. Their revolutionary anti-aging liquid crystal penetration technology is especially effective in keeping your skin radiant and younger-looking. All Hylunia products are free of parabens, formaldehyde, fragrances, and dyes. www.hylunia.com
Berry+Bloom
Natural body care products made in Austin, TX using organic and natural ingredients. This is Plum's exclusive line for lotion, cream and scrubs.