Spa Parties
Plum Natural Nail & Skin Spa is happy to welcome group events and parties of all kind! Whether you're planning a bridal or baby shower, mom's day out, networking meet-up, or you just want to spend some time with the girls, we have several options for groups of 5 to 30. Contact us at info@plumnails.com or call 512-291-3147 to set-up your event.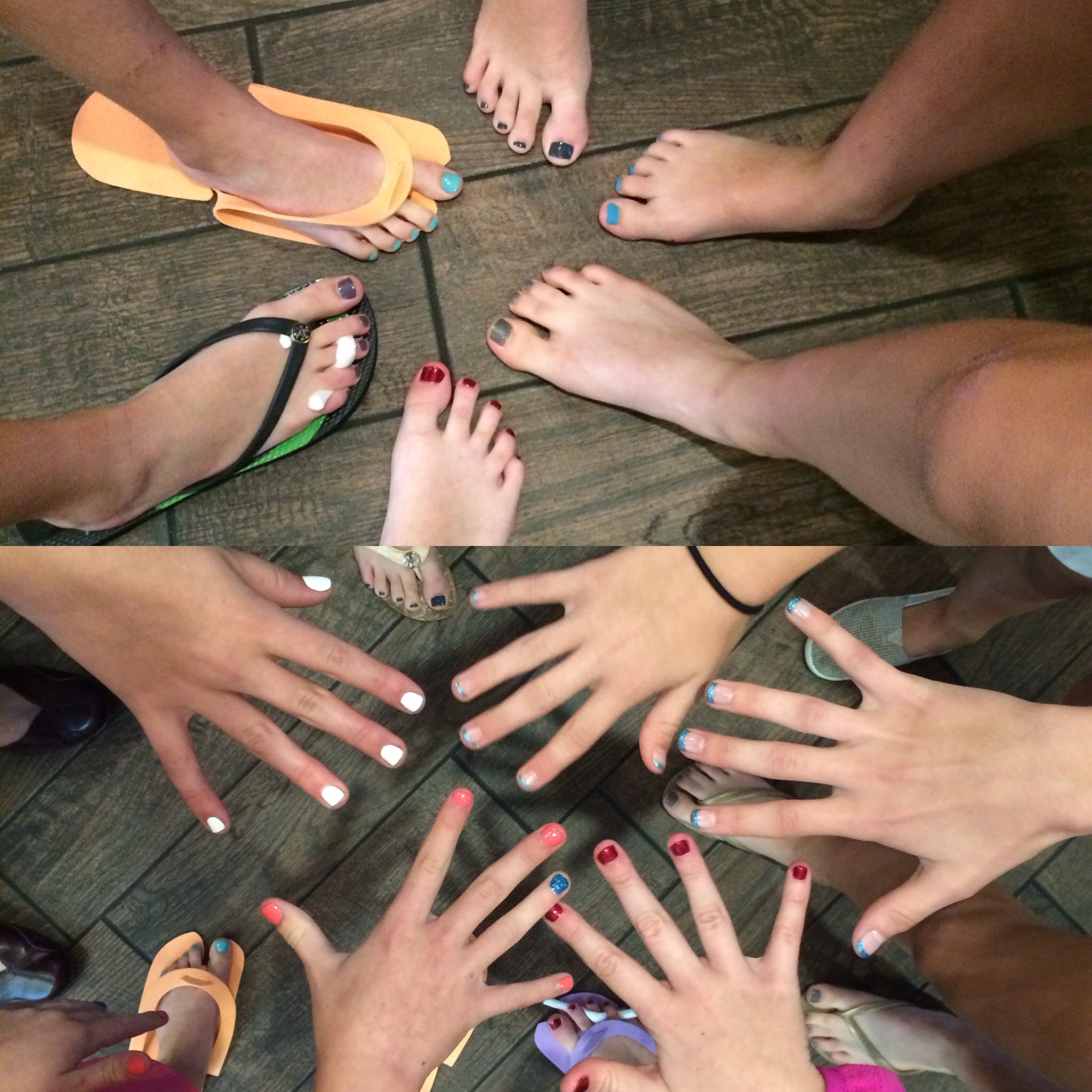 Perfect for kids, teens, wedding parties, or just because!
Small Parties
Plum is the perfect venue for small groups of 3-6. Typically, other guests will be booked during your party, but if you would like to arrange a "buy-out" of the spa for a more private gathering, contact us for details.
Spa Take-over!
For larger events, consider a total buy-out of the salon and have access to our 9 spa pedicure chairs, 6 manicure tables, and our two service rooms. Invite your entire wedding party to primp for the big day, host a manis and martinis charity event, or throw the ultimate birthday party!
After Hours Events
Plum is the perfect venue for an after-hours networking event or Sunday birthday party, or even early-morning pre-wedding beauty session! Events during non-business hours should be booked at least four weeks in advance, and are accommodated based on staff availability. Premium pricing for events booked after hours.
Scheduling, Options and Extras
We suggest contacting us to schedule your event at least 21 days in advance. We will try to accommodate all events based on availability of both space and therapists.
The number of services that can be performed concurrently depends on the number of technicians available.
You are welcome to bring in snacks or drinks for your group, and for "Buy-Out" event we can help you arrange catering. Food clean-up and all serving utensils must be arranged for by guest. Warming dishes and crock pots are not allowed.
Hosts may pay for the entire event or have guests be responsible for their individual services. The credit card used to reserve the party will be charged in case of no-shows/cancellations or any incidentals not covered by guests.
For after-hours or buy-out events, bring your choice of music; plus, we can play your favorite movie, tv show, or photo slide shows when sent in advance.
Need gift bags or party favors? Let us help you put together the perfect combo of nail polish, lotion, bath bombs and more to meet your budget, scent choice, and even your color scheme.
Getting ready for a big event? You're welcome to invite your mobile hair stylist or make-up artist to your event with prior notice.
A credit card must be put on file at the time of reservation.
While we will make every effort to provide concurrent services to guests, this will be dependent on the number of therapists available. This will be discussed upon booking of the party.
Buy-out and After Hours events have a minimum revenue requirement based on the length of time, time of day, and day of week. Contact us for more details.